TARGET 080730
The Water Cube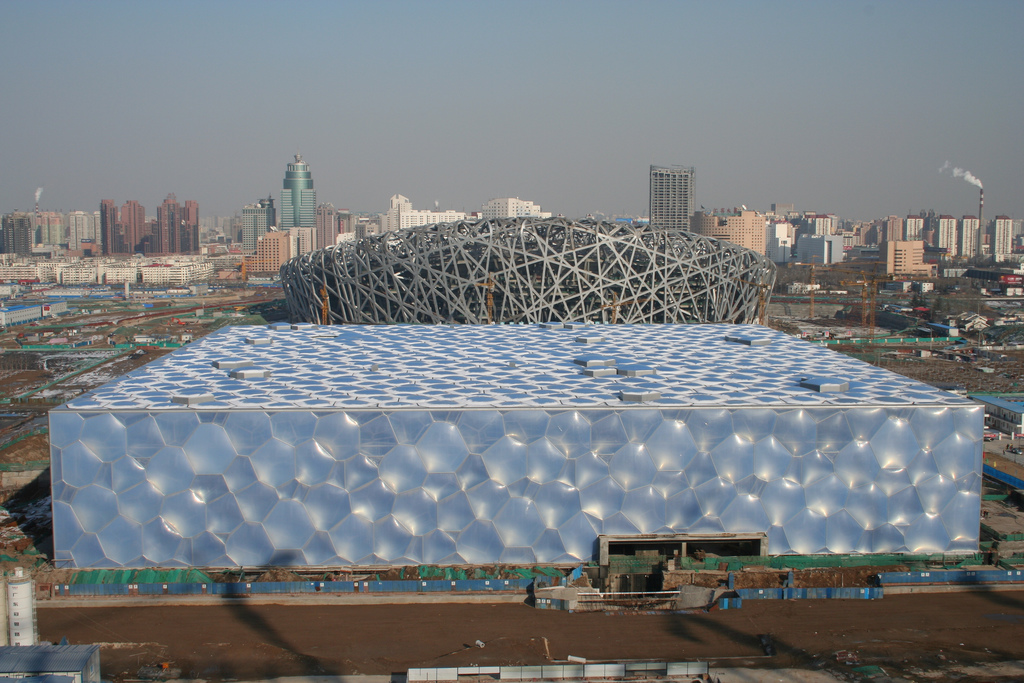 The National Aquatic Center in Beijing, China, also known as the Water Cube or abbreviated H2O3, is an aquatics center that was built alongside Beijing National Stadium in the Olympic Green for the 2008 Summer Olympics. Ground was broken on December 24, 2003. It has a total land surface of 65,000 square metres (699,660 sq. ft.) and will cover a total of 7.8 acres (32,000 mē).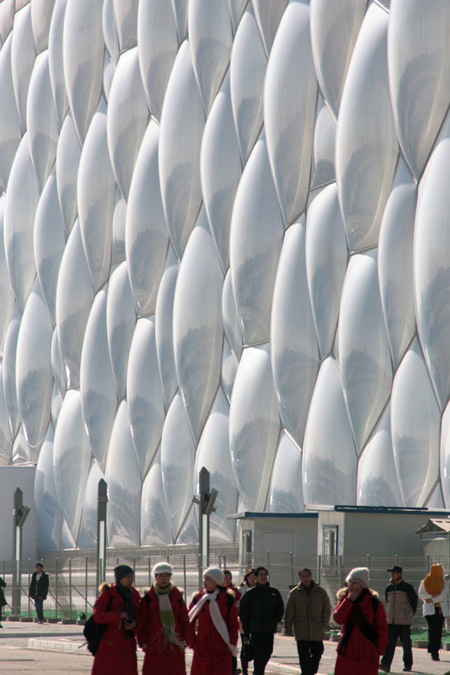 The outer wall is based on the Weaire-Phelan structure, a foam (structure formed by soap bubbles). The pattern is formed by taking a slice through the foam. It's as simple as that.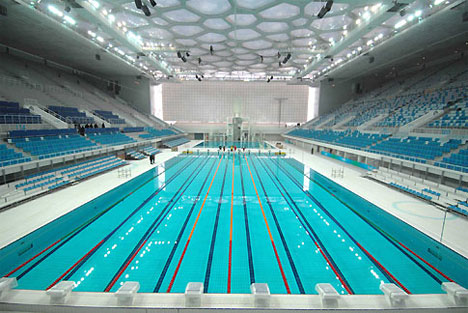 The interior will have a capacity of 17,000 people during the Olympic games, but that will be reduced to 6,000 afterwards, at which time it will be refurbished into a multi-function recreation center.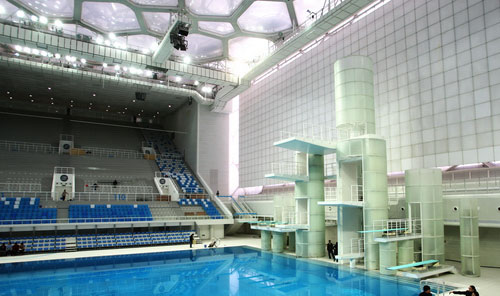 The diving boards are at the far end of the pool, and of course, the most select seating will be near that end.

The Water Cube adopts an "ETFE pneumatic die cushion" structure. That is, it is made up of a framework with multiple membranes stretched over it. Increased air pressure inside the building keep the membranes pushed out to form the bubble-like shapes. It is the world's largest membrane structure building.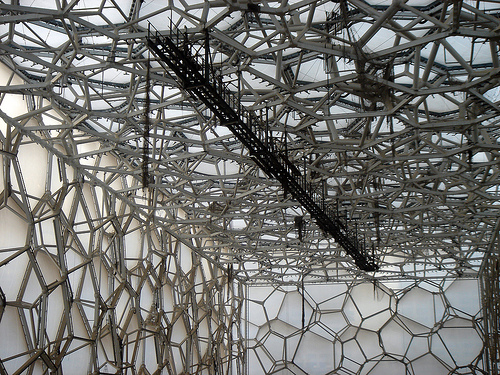 The framework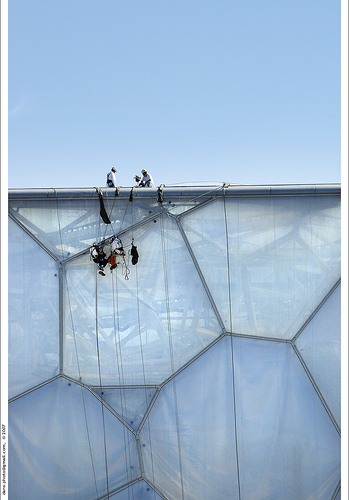 The membrane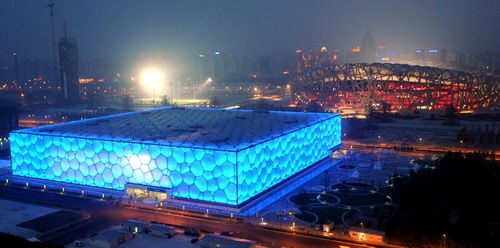 The Watercube lit and ready.The Aquatics Center will host the Swimming, Diving and Synchronized Swimming events during the Olympics. The Water Polo was originally planned to be hosted in the venue but has been moved to the Ying Tung Natatorium.


FEEDBACK MAP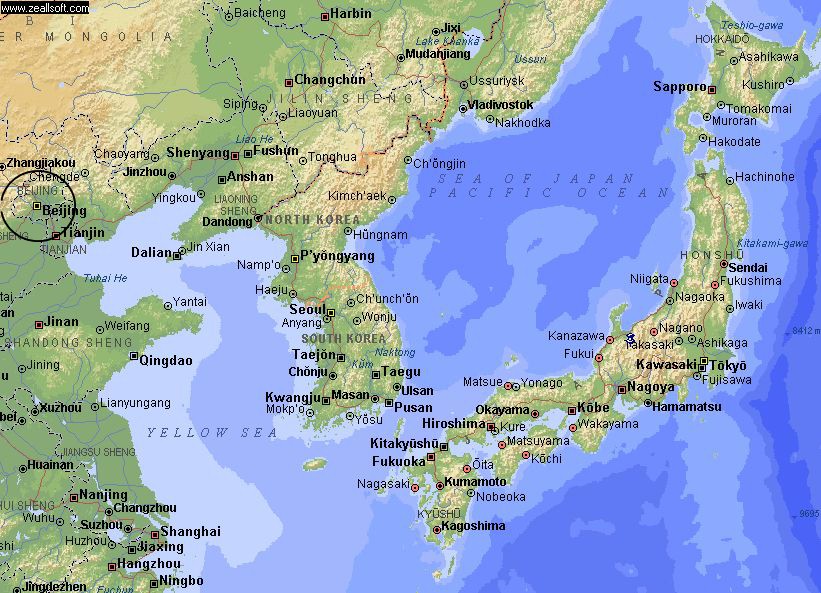 If you gained information in your session which was not covered in the feedback, there is a wealth of pictures and information to be found on the internet. The following sites have a wealth of information and references to other sites:
Xinhua News
Wikipedia
China Daily News