TARGET 080618
Well, the real girls didn't show up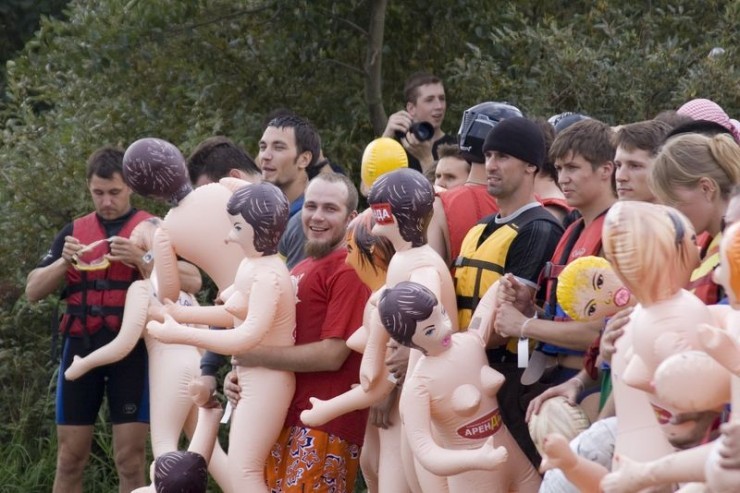 One evening, Russian events organizer Dmitry Bulawinov and a couple of his friends had thrown a party, but the wives didn't show up. So, the men sat around laughing, joking, and discussing whatever subject occurred to them.

Both creativity and booze began to flow, and the subject came around to possible uses for inflatable sex dolls... aside from the obvious, that is. One of the men said that if you were being swept down the rapids on a camping trip, it could keep you afloat. An idea was born.

For the past five years (as of 2008), white water rafters have met for a gruelling one kilometer white-water rafting race, braving rough and rocky rapids and churning, bone-chilling currents with nothing but sex dolls to keep them afloat. This is not an official Russian sport, and probably won't make the Olympics, but the idea has caught on and this year, around 400 white water rafters entered the event.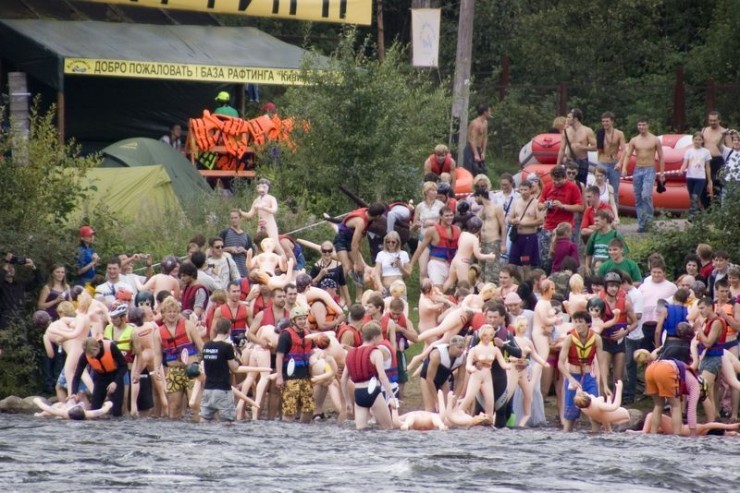 FEEDBACK MAP
The event takes place on the Vuoksa river, close to the village of Losevo, which is about 110km to the north of St Petersburg.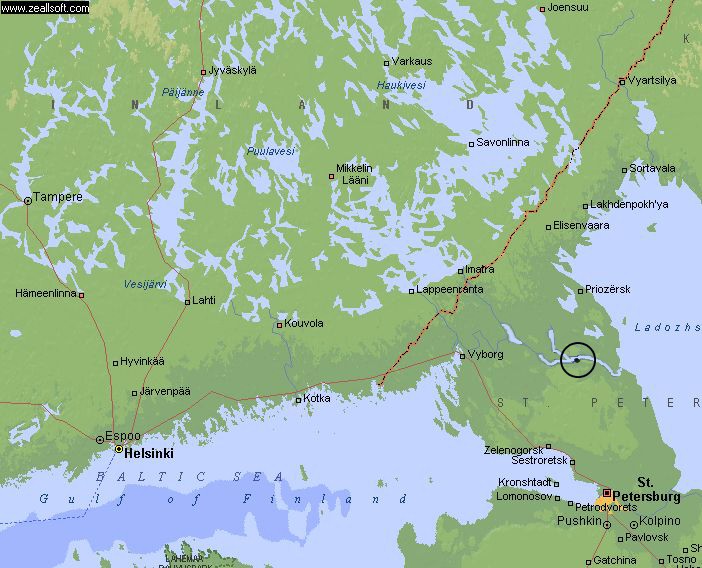 By the way, the Russian word for woman is "zhenchen" (pronounced with the accent on the "zhen"). The word "baba" is another word for woman, but carries - how shall I put this - less respect. Much less respect. Since this event uses inflatable women, it is called the totally inglorious name of "Bubble Baba Challenge".


It starts with the unloading and inflation of truckloads of sex dolls.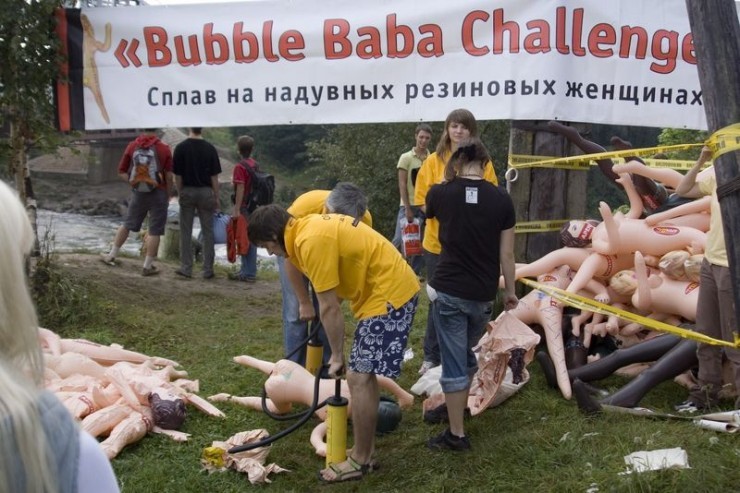 At the appointed time, the contestants run into the water with their doll rafts to begin the race.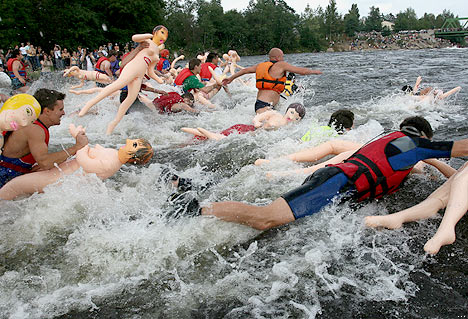 They line up in the middle of the river, just above the white water rapids.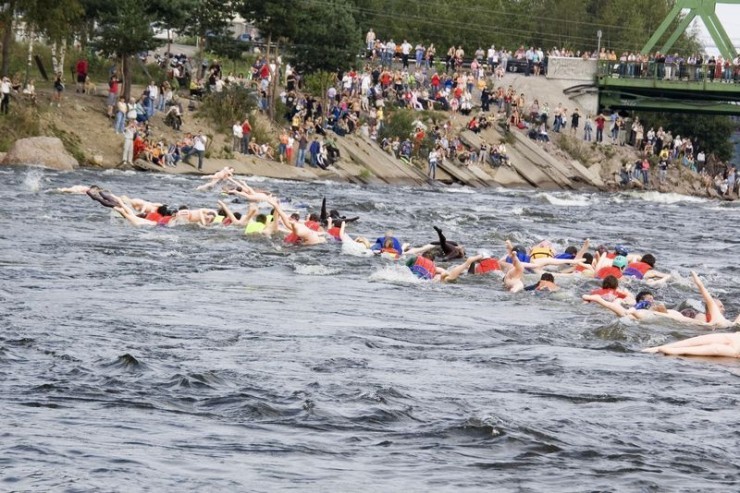 And learn very quickly that a sex doll absolutely is not well suited for white water rafting.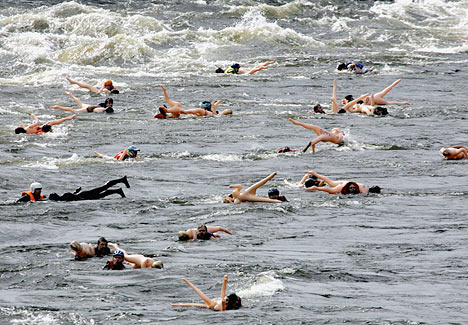 Oh, and by the way...for those of you who might be offended by this target, let me also say that a good number of female white water rafters also participate. The promoters have offered to provide them with male sex dolls, but they don't seem to mind using the same dolls as the guys do. The lady here seems to prefer the Princess Leah model.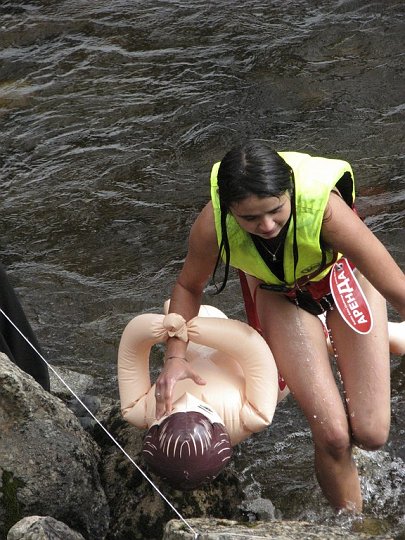 Many thanks to Ray McClure for suggesting this target.