TARGET 070905

The largest game of chess, ever!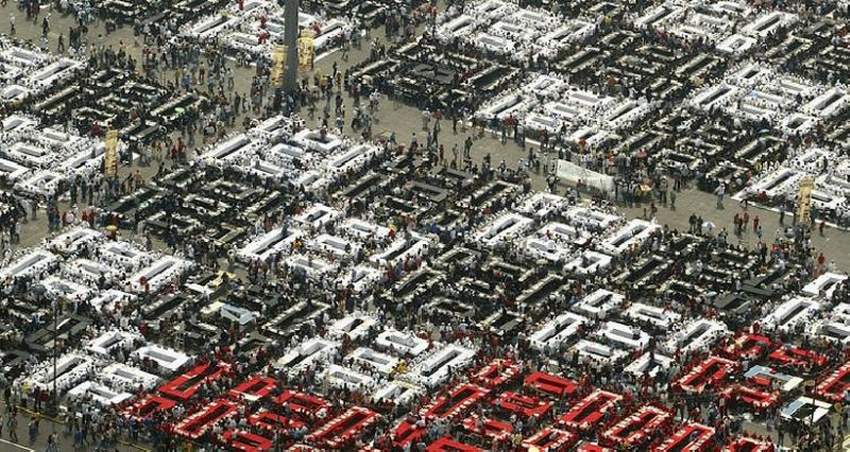 (The following is exerpted from a report by Dagobert Kohlmeyer)
October 10, 2006 – Imagine: a simultaneous exhibition with ( close to) 14,000 participants – possibly the only chess event that is visible from space. The signing of almost 2000 books in one go by the 12th world champion Anatoly Karpov. Mexico sets new records in chess.

(The following is coverage by the Associated Press)
More than 13,000 chess players waged war in Mexico City's central square on Sunday, battling to break the world record for the most chess games played simultaneously in one place.

Huge video screens in the plaza beamed a message announcing that the record had been broken. However, the event will not be official until it is certified by representatives of Guinness World Records, who attended the display.

The standing record was set last year in the city of Pachuca, 95 kilometers (60 miles) northeast of the capital, when 12,388 players sparred with their kings and queens.

Those players broke the record set in Havana, Cuba, in 2002, with 11,320 competitors, including Cuban President Fidel Castro, a keen fan of the game.

Sunday's participants — ranging from toddlers to grandfathers — sat in 64 blocks of tables, forming a gigantic white-and-black chess board that could be seen from helicopters overhead.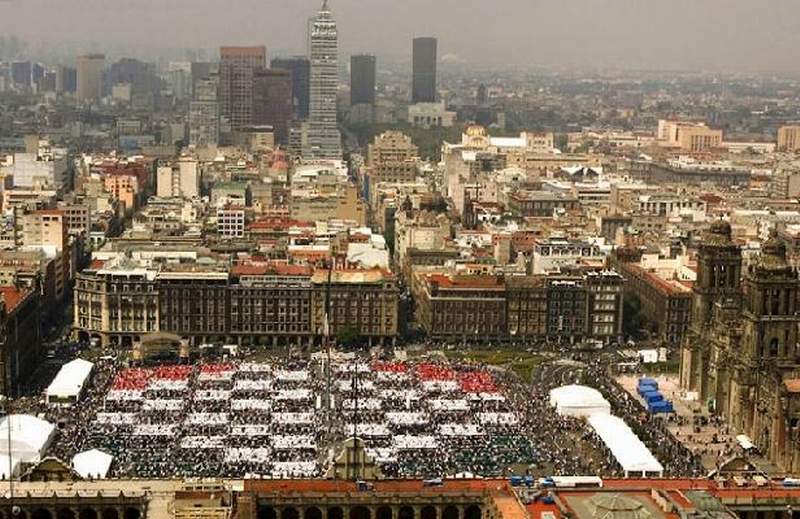 National chess champions and several celebrity grand masters also joined the event, including former world chess champion Anatoly Karpov, a Russian who started chess schools in the United States, among other countries.

"This is fantastic," Karpov said. "It is so important to give all these talented kids a chance to improve their chess so they can have success in the future."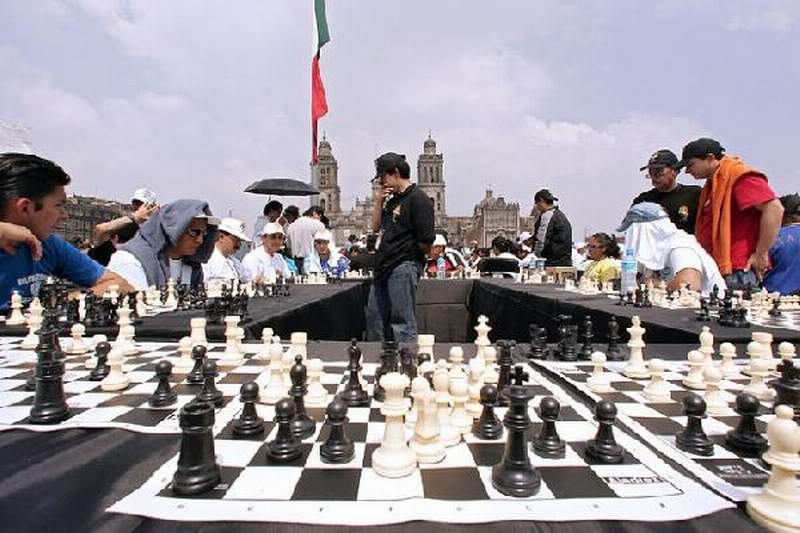 Participant Ricardo Macias said the event encouraged young Mexicans to use their minds. "It sends a great message to the youth to be creative," Macias said, as he concentrated on trying to break out of a tricky stalemate position.

The event was organized by the Mexico City government and the city's El Juglar cultural center.

For more information about the world's largest chess match, see the Chessbase News web site by clicking here



FEEDBACK MAP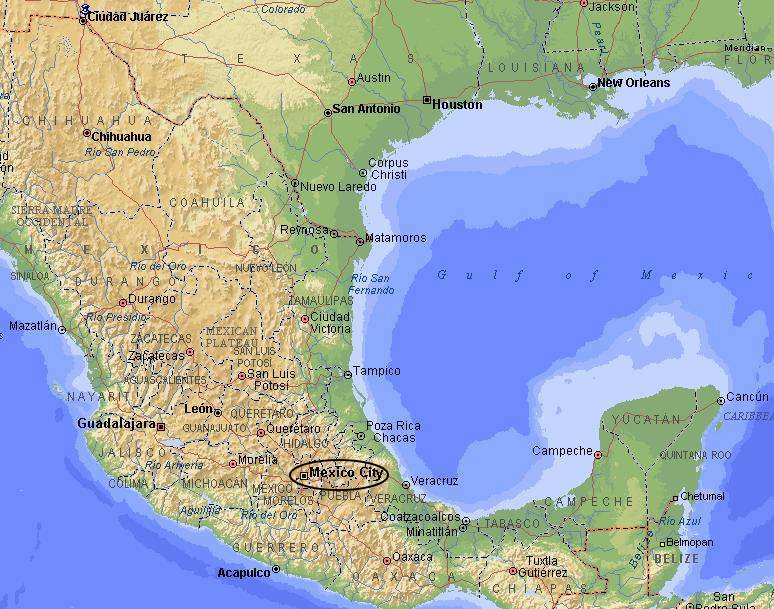 Many thanks to Ray McClure for this target.