TARGET 070815

Kabuki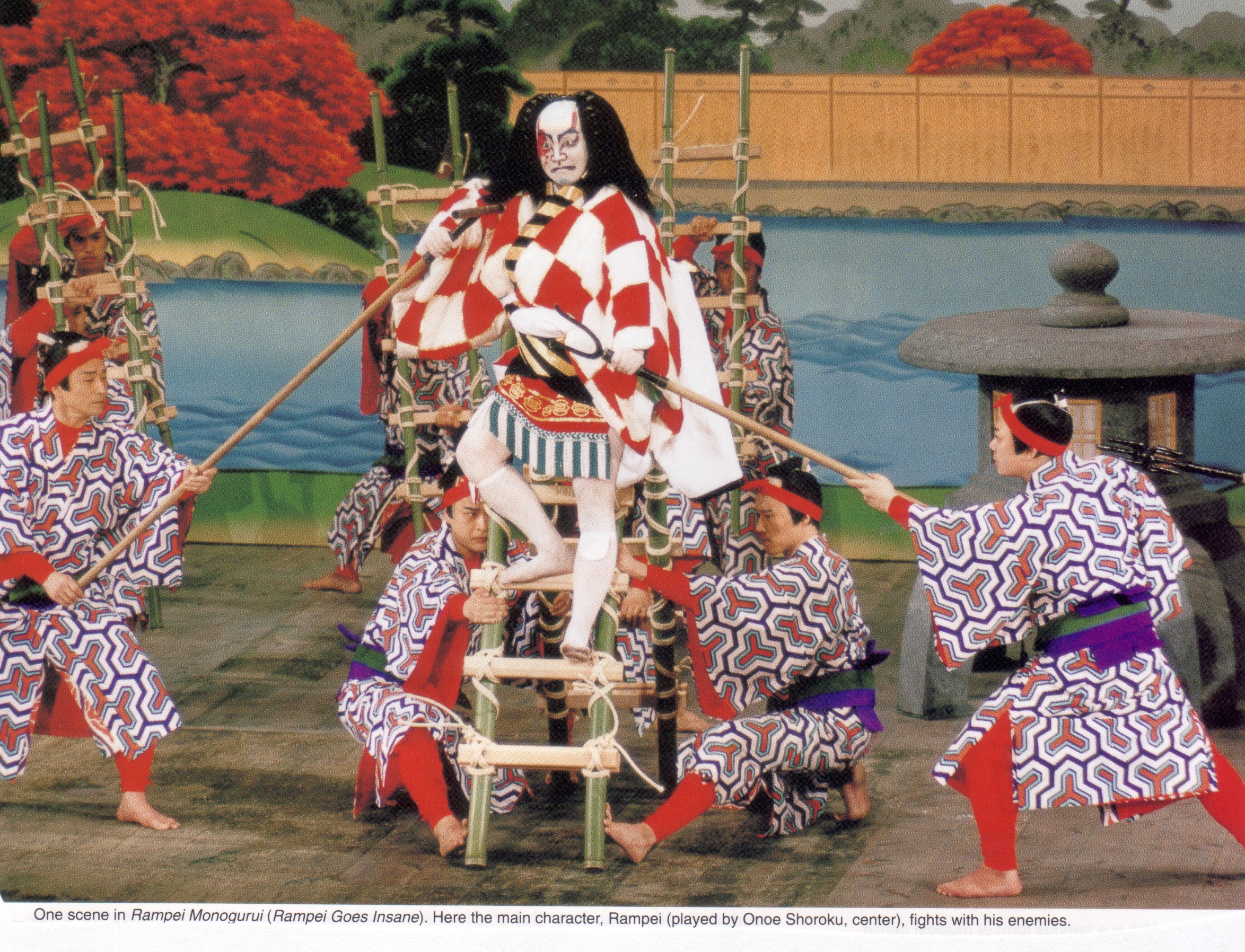 A performance of Kabuki is one of the most unique experiences in the world of theater. The word "Kabuki" literally means, song, dance, and technique.

The one thing that most westerners know about Kabuki is that all the actors (and actresses) are male. Few people know, however, that Kabuki theatre was created by a woman, a shrine attendant named Okuni, in the 17th century. This was during the Edo period. (Edo was the former name of Tokyo). Originally both men and women acted in the plays. However the Tokugawa Shogunate forbade women to act in Kabuki theater and it became tradition. This tradition still holds today. Kabuki theater is attributed to the culture of the townspeople, and not that of the higher classes.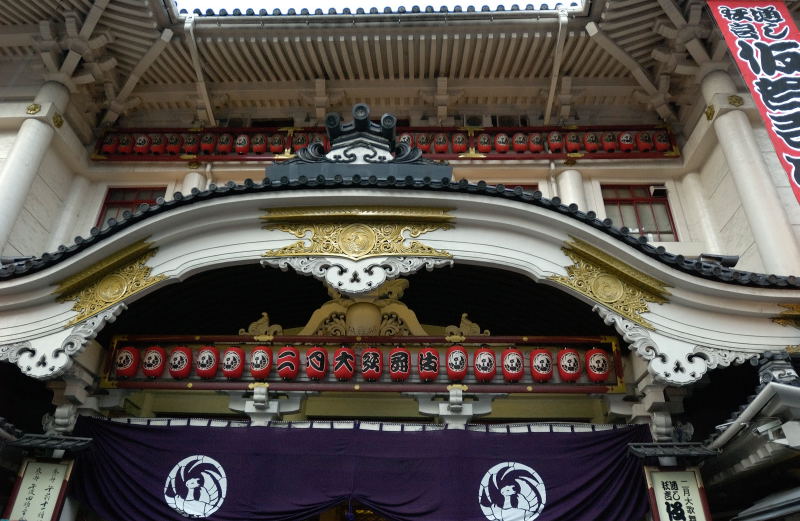 Shown above is the entrance of the Kabukiza Theater, in Tokyo. It is one of the oldest kabuki theaters in the world, having opened its doors in 1889. The Kabukiza has unique architecture, and is a very famous building in Japan. The Kabuki stage at the Kabukiza Theater is a rotating stage that contains trapdoors to allow actors to appear and disappear. Also common to the Kabuki stage is a footbridge (hanamichi) that leads through the audience.

As you can see from the top photo, the play will often employ stage hands who are supposed to be invisible or unnoticed by the audience. Many times, these are dressed to blend in with the background, and at other times, they are dressed to appear as simply part of the cast. A brief video clip is provided to show the general layout of the stage and audience. Note the presence of the musicians in the background, right on stage with the actors.
To see the video clip, click here.

For short exerpts of Bando Tamasaburo, famous kabuki dancer, performing "Sagi Musume", click here.
and, for a much fuller video of the performance, complete with commentary, click here.

And, for a rather interesting video of Japanese robots (real robots) performing Kabuki, click here.



FEEDBACK MAP