TARGET 070718

The world's highest tennis game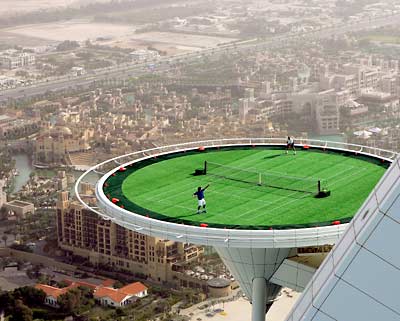 In preparation for the Dubai Duty Free Men's Open, tennis legend, Andre Agassi and the world No. 1, Roger Federer, couldn't resist the temptation to have a friendly knock about on the world's highest tennis court, the helipad of Burj Al Arab, the world's most luxurious hotel.

Both players were in Dubai to compete in the US$1 million Dubai Duty Free Men's Open, which is the first round of the two-week Dubai Tennis Championships.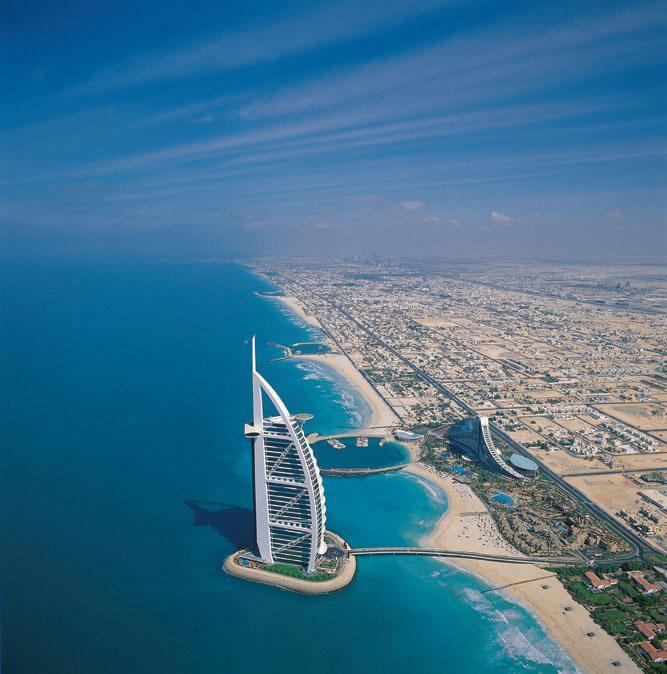 To get an idea of where they were in relation to good solid ground, take a look at the photograph of the hotel, above. See the small, round, flat thing just to the right of the top? That's the helipad for those guests who don't want to come in through the lobby with all the other riff-raff millionaires and dignitaries.

The helipad is 211 meters (a little more than 692 feet) above the ground, and is rarely used for actually playing tennis (I can't figure out why), but is available, if anyone actually wants to play a game.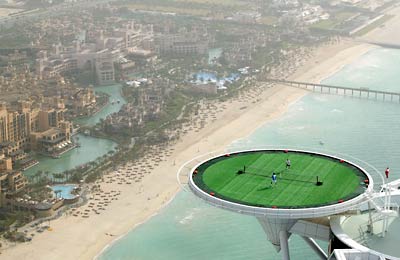 Think that they are brave? How about the guy standing on the tall pole to the right to get a photo?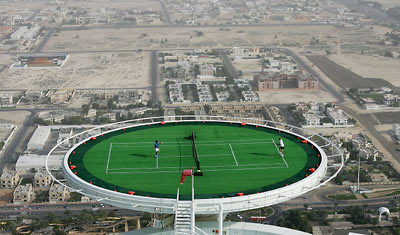 And just out of respect for that guy, here is the photo he took.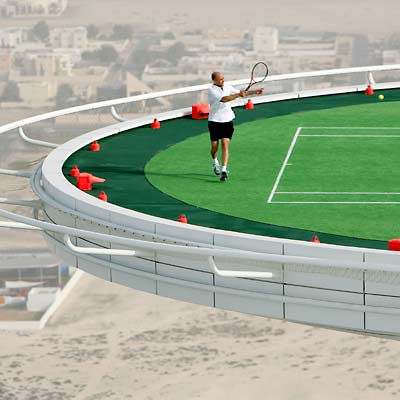 Some fainter hearted players might have a problem with the size of the backcourt. (Many thanks to the hotel staff for those really helpful red cones.) And for those of you who might be wondering.... no, there is no netting attached to the framework that sticks out from the edge.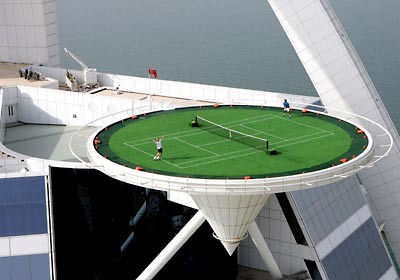 A photo taken from a nearby helicopter, waiting for a little court time.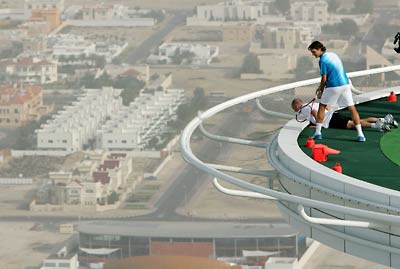 Oops! Does this court come with a ball-boy?


For more information about the Burj-Al-Arab hotel and its amazingly nerve-racking tennis court, take a look at the following links:
Tennis at Burj-Al-Arab


FEEDBACK MAP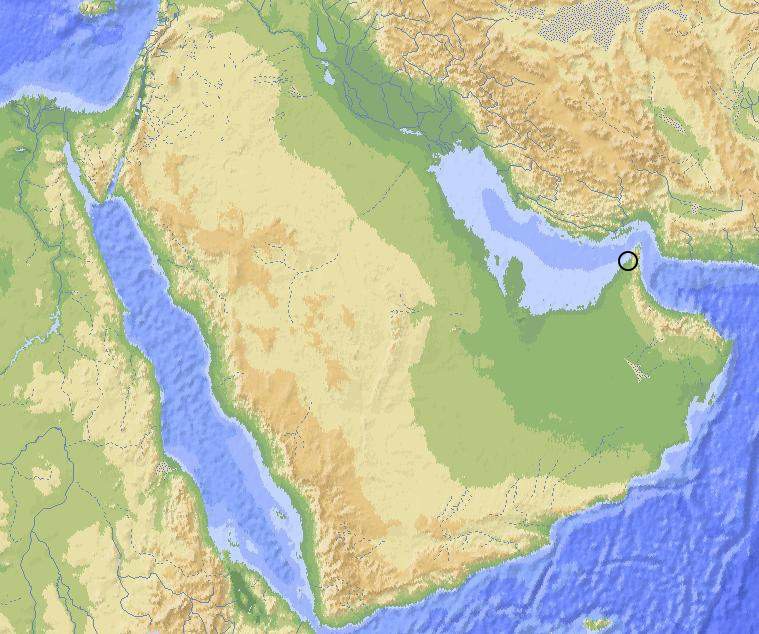 Many thanks to Linda Buchanan for suggesting this target.