TARGET 070530

A Flower Of Faith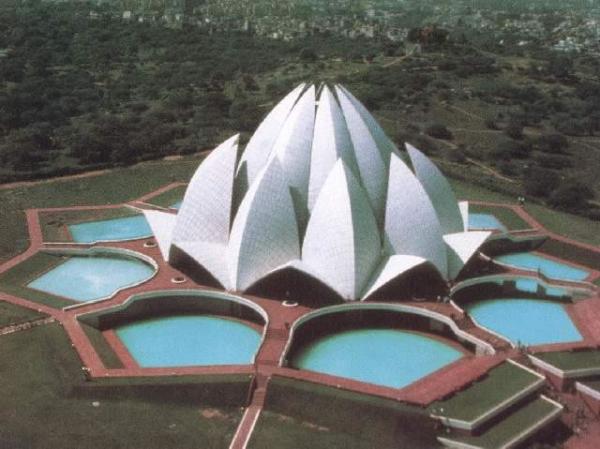 The Lotus Temple in New Delhi, India
The Bahá'í temple in New Delhi, India was completed in 1986 and serves as the Mother Temple of the Indian Subcontinent. It has won numerous architectural awards and been featured in hundreds of newspaper and magazine articles. The architect was an Iranian who now lives in Canada, named Fariborz Sahba.

Inspired by the lotus flower, its design is composed of 27 free-standing marble clad "petals" arranged in clusters of three to form nine sides.

Nine doors open onto a central hall, capable of holding up to 2,500 people. Slightly more than 40 meters tall, its surface shining white marble, the temple at times seems to float above its 26 acre (105,000 m²) nine surrounding ponds. The site is in the village of Bahapur, in the National Capital Territory of Delhi. The major part of the funds needed to buy this land was donated by Ardishír Rustampúr from Hyderabad, who gave his entire life savings for this purpose in 1953.[9]

Since its inauguration to public worship in December 1986, the Bahá'í House of Worship in New Delhi has, as of late 2002, attracted more than 50 million visitors, making it the most visited building in the world.[10] Its numbers of visitors during those years surpassed those of the Eiffel Tower and the Taj Mahal. On Hindu holy days, it has drawn as many as 150,000 people; it welcomes four million visitors each year (about 13,000 every day).

This House of Worship is generally referred to as the "Lotus Temple" by Bahá'ís and non-Bahá'ís alike. In India, during the Hindu festival Durga Puja, several times a replica of the Lotus Temple has been made as a pandal, a temporary structure set up to venerate the goddess Durga.[11] In Sikkim a permanent replica is of the Hindu Legship Mandir, dedicated to Shiva.[12]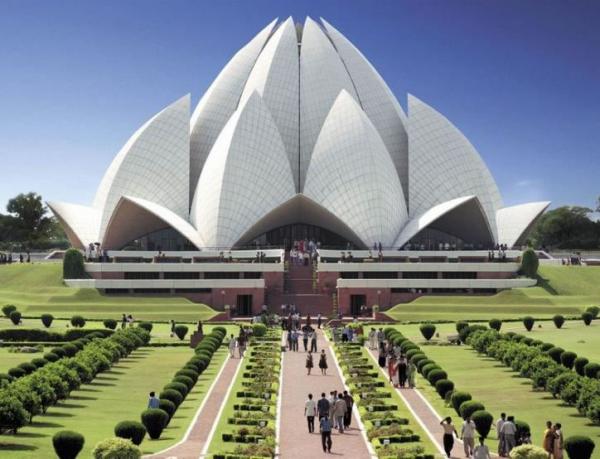 From its high-perched pedestal, this 'Lotus' casts its benevolent glance over vast green lawns and avenues covering an expanse of 26 acres of land. Its soothingly quiet Prayer Hall and tranquil surroundings have touched the hearts of the Temple's numerous visitors, awakening in them a desire to trace its inspirational source and capture a bit of its peace for themselves.
The Lotus Temple at night
As an evocative symbol of beauty and purity, representative of divinity, the lotus flower remains unsurpassed in Indian iconography. Rising up pure and unsullied from stagnant water, the lotus represents the manifestation of God. The architect used this ancient Indian symbol to create a design of ethereal beauty and apparent simplicity, belying the complex geometry underlying its execution in concrete form. Twentieth-century architecture has been characterised by a high degree of technological prowess; however, it has been, by and large, unexceptional in aesthetic value. The Lotus Temple provides one of the rare exceptions with its remarkable fusion of ancient concept, modem engineering skill, and architectural inspiration, making it the focus of attention amongst engineers and architects the world over. In the absence of sophisticated equipment, the extremely complex design called for the highest order of engineering ingenuity to be implemented by means of traditional workmanship. No wonder, then, that the Lotus Temple, as a symbol of faith and human endeavour expended in the path of God, became the recipient of accolades and world-wide acclaim.

Visitor Information

The average number of visitors are 12,000 per day and the Maximum number of visitors for one single day was 150,000.

The Bahá'í House of Worship is closed every Monday for cleaning and maintenance.

There are no Admission Charges, therefore entrance is free, and Parking is also free.

Visiting Hours:
Summer (1 April - 30 September) -> 9:00 a.m. to 7:00 p.m.
Winter (1 October - 31 March) -> 9:30 a.m. to 5:30 p.m.


The interior of the temple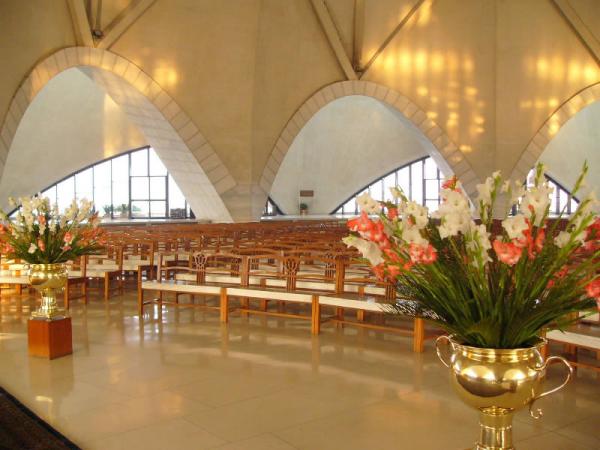 The seating area.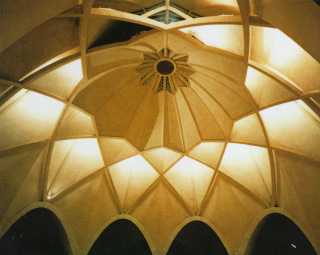 The ceiling.
Feedback map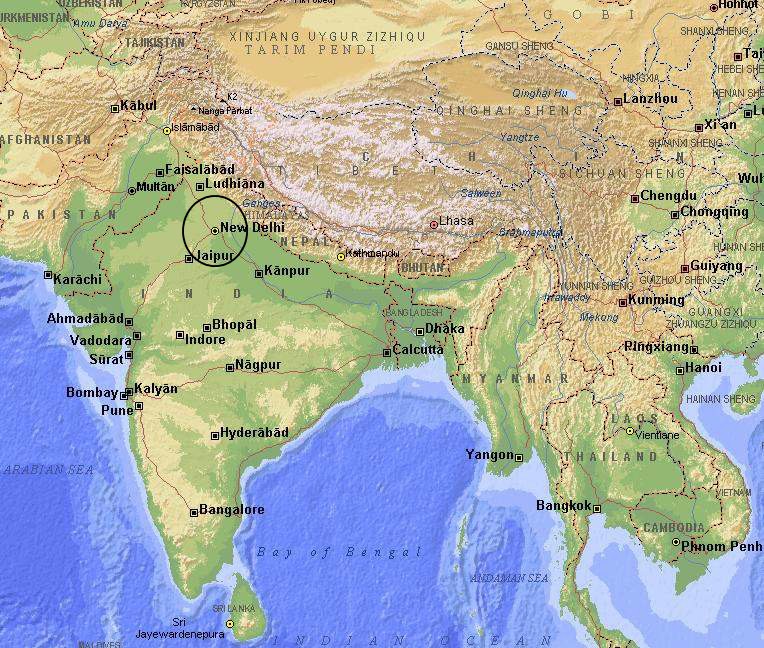 There are many websites which provide highly detailed information and pictures for your extra feedback. Among the most complete of these are:
Culture Holidays
City Photos
Wikipedia
Baha'i India