TARGET 070502

A water bridge over troubled waters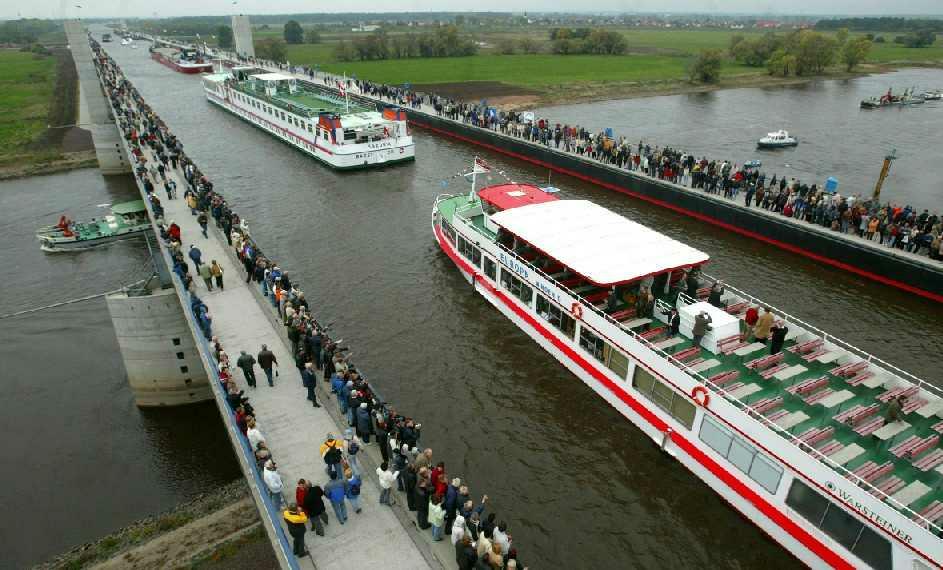 In what's being hailed as an engineering masterpiece, two important German shipping canals have been joined by a giant kilometer-long concrete bathtub. A water bridge is a type of bridge which contains water and so allows boats to cross obstacles such as roads, rivers or valleys. Locks are often used at each end to raise and lower ships. The difference between a water bridge and an aqueduct is that an aqueduct is used to transport water from place to place, while a water bridge uses water for the transportation of shipping.

The largest water bridge in Europe is the Magdeburg Water Bridge where the Mittellandkanal crosses the river Elbe. Other European canals to utilize water bridges include the Elbe-Seiten Canal, Main-Donau Canal, Oder-Havel Canal and Dortmund-Ems Canal.


Seen from the air, the bridge at first appears to be a normal bridge, but with a mirrored surface.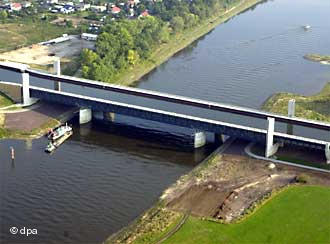 Taking six years to build and costing around half a billion euros, the massive undertaking connects Berlin's inland harbor with the ports along the Rhine river. At the center of the project is Europe's longest water bridge measuring in just shy of a kilometer at 918 meters. The huge tub to transport ships over the Elbe took 24,000 metric tons of steel and 68,000 cubic meters of concrete to build.

From underneath, you can easily see how much stronger the structure must be than is a regular bridge. This must carry the weight of water and ships, not just its own weight and occasional cars and trucks.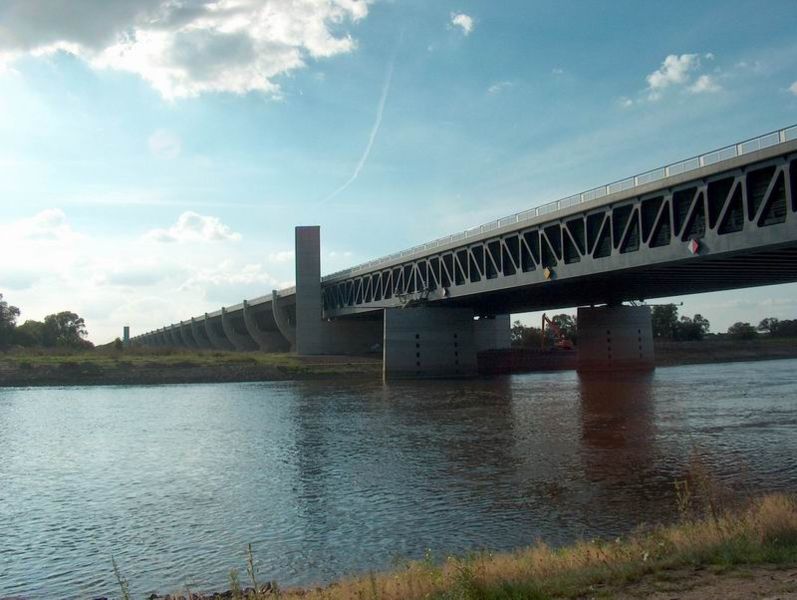 The water bridge enables river barges to avoid a lengthy and sometimes unreliable passage along the Elbe. Shipping can often come to a halt on the stretch if the river's water mark falls to unacceptably low levels.

Public infrastructure projects are notorious for taking longer than expected, but Germany's new water bridge tying the Elbe-Havel canal to the important Mittelland canal, which leads to the country's industrial Ruhr Valley heartland, was over 80 years in the planning. Engineers first dreamt of joining the two waterways as far back as 1919. Construction to bridge the Elbe river near Magdeburg actually started in the 1930s, but progress was halted during the Second World War in 1942. After the Cold War split Germany the project was shelved indefinitely, but things were put back on track following reunification in 1990. The water bridge and its associated locks took six years to build at a cost of around half a billion euros. (At the time of this writing, a euro is worth around $1.25 U.S. dollars.)

Barge captains can now ship loads of up to 1,350 metric tons – the equivalent of 50 truckloads – over the 34-meter wide and 4.25-meter deep water bridge. Previously, ships could only be loaded with 800 metric tons.


FEEDBACK MAP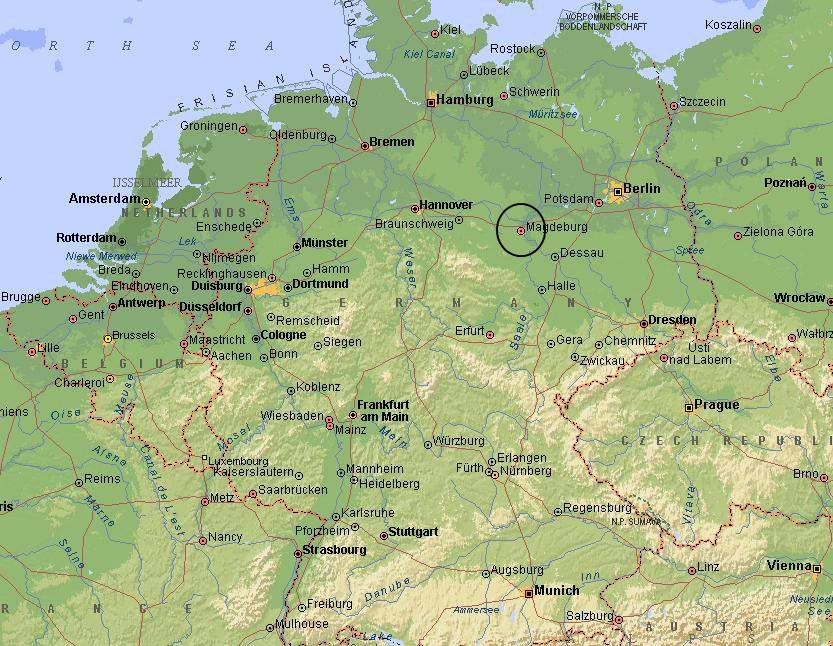 Many thanks to Ray McClure for providing this target, and to Deutsche Welle for posting information on it. More information can be found at: Deutsche Welle World