We all take snapshots, and some of them turn out to be 'keepers'. But now and then, someone takes a picture and it becomes a 'keeper' for the world.

On February 23, 1945, one of those world-class 'keepers' was snapped by a war correspondant and photographer, Joe Rosenthal. He had been working with Easy Company of the invading U.S. forces near Mt. Suribachi on the island of Iwo Jima.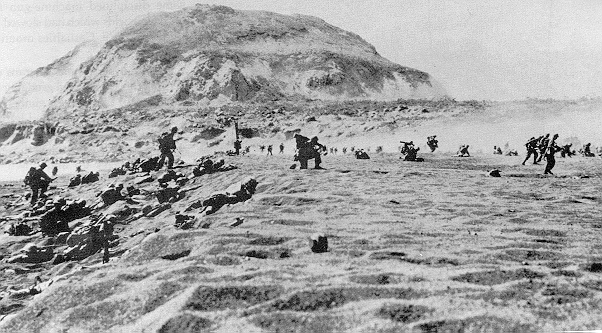 Mt. Suribachi was properly named, as a 'suribachi' in Japanese is a type of mortal and pestal bowl used in Japanese cooking to crush sesame seed and other ingredients into pastes.

The fighting had been inch-by-inch, as the U.S. troops were totally exposed and the Japanese troops were hidden in caves in the mountain. Finally, the U.S. troops were able to claim victory and plant the U.S. flag atop the mountain. This photo shows the men of Easy Company carrying the flag up the mountain.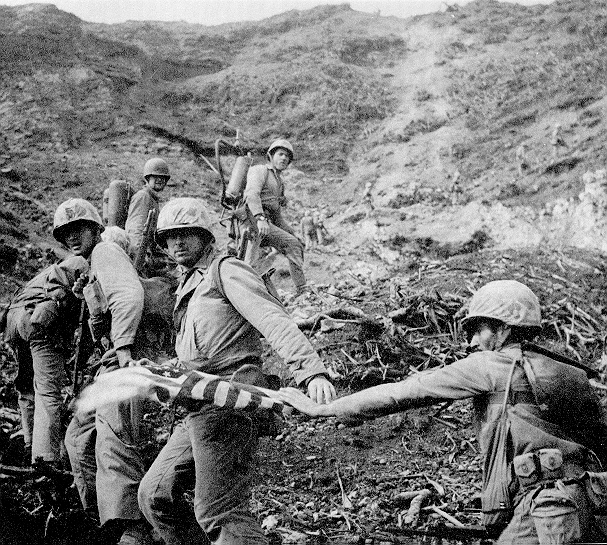 The first flag raising atop Mount Suribachi, February 23, 1945 was by Hank Hansen (without helmet), Boots Thomas (seated), John Bradley (behind Thomas) Phil Ward (hand visible grasping pole), Jim Michaels (with carbine) and Chuck Lindberg (behind Michaels). The marines who took part in it were still very wary and on guard. Photo by Lou Lowery. 10AM, Feb. 23, 1945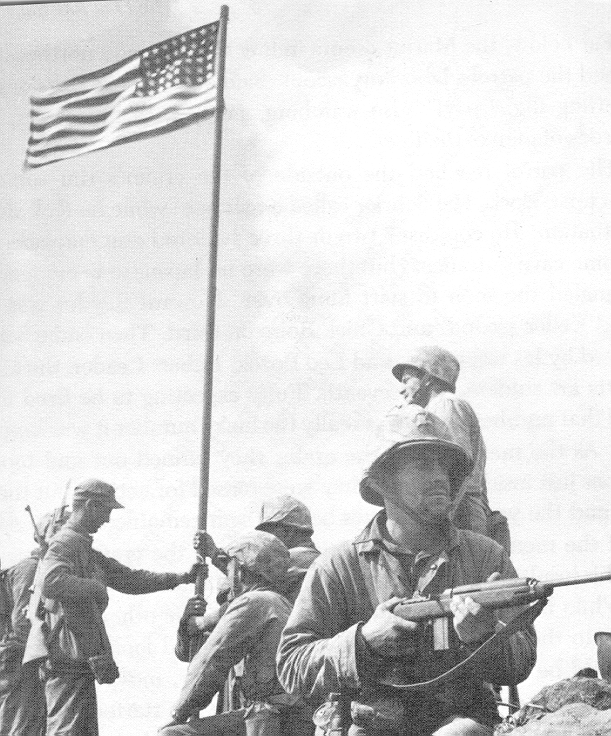 But that picture showed a flag which was already raised. A picture of the actual raising of the flag was needed, so the flag was raised a second time (actually, a second flag). This is the photograph taken by Joe Rosenthal. It was later cropped to become the photo we all know.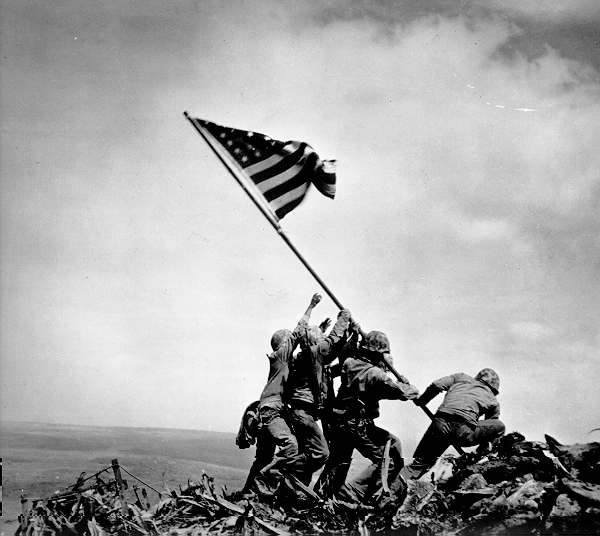 Moments later, Rosenthal snaps a picture of the jubilant victors around the flag.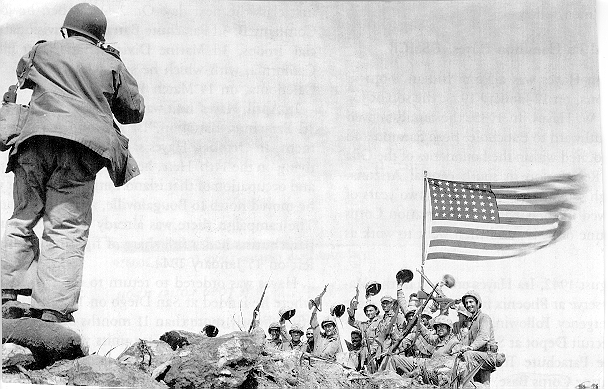 And here is the picture he took of the men celebrating their success.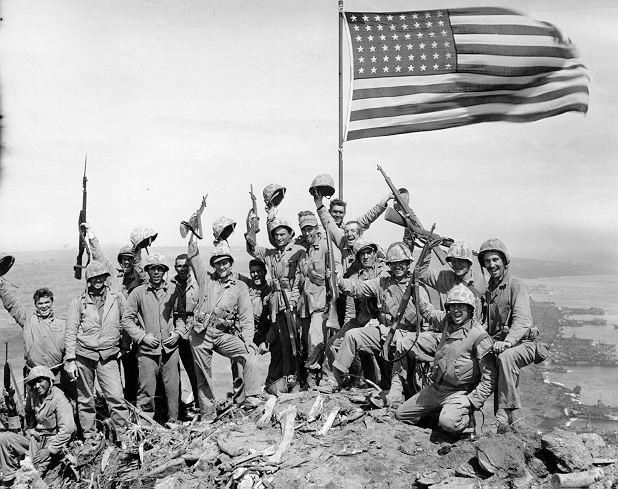 FEEDBACK MAP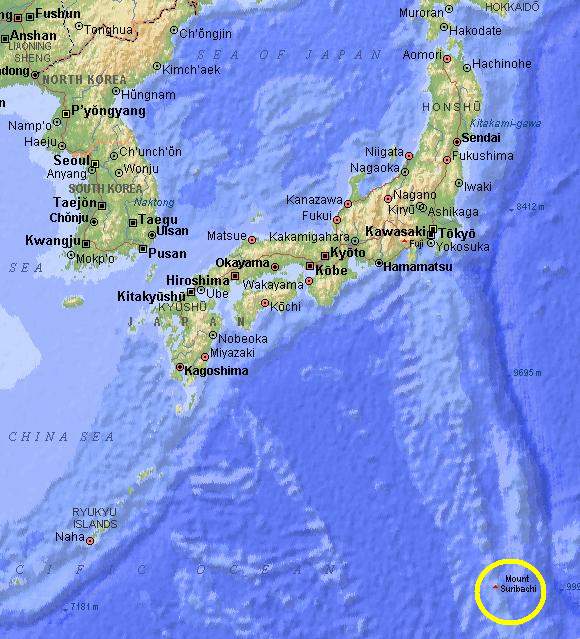 For more pictures, information, and personal accounts of the battle by those who were there, as well as links to further information, click here.