TARGET 060301
TRYING TO RIDE A BULL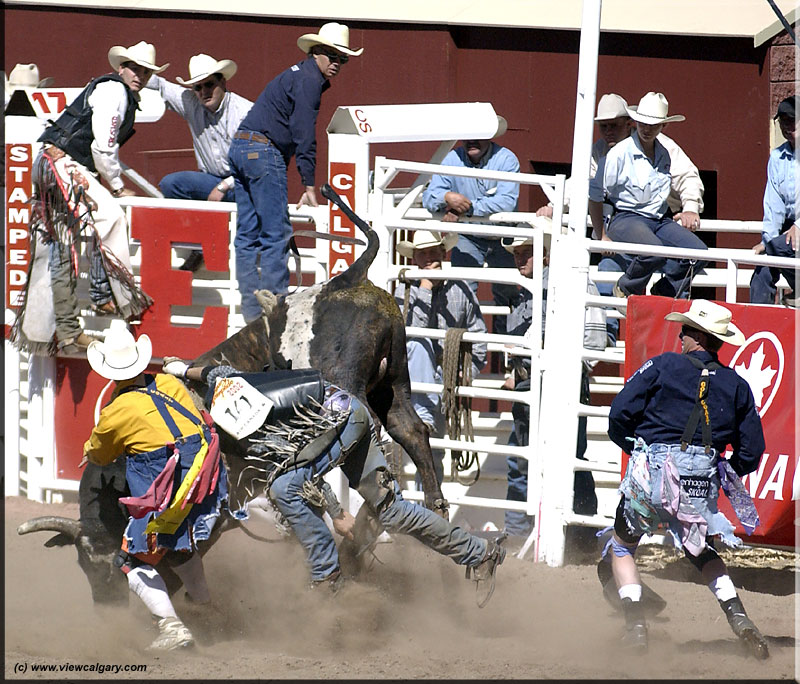 Riding a real bull is even harder than riding one of those mechanical bulls you find in a Texas bar. Here, at the Calgary Rodeo, Rider 140 finds that the bull he was pitted to ride got the best of him. Rodeo clowns run in to assist getting the bull away from him. The chance is very great that the bull, having thrown its rider, will turn and try to trample him. Rodeo clowns are more than just a comic diversion. They are trained and skilled at controlling widd animals in such high-tension situations.

The rodeo is usually held in a stadium where the open, or rodeo area has grandstands on two sides and cattle pens on the other two. The ground is loose dirt. There is a protecting wall with openings situated between the riding area and the grandstands. This wall allows riders and clowns to hide from any attacking animal. The wall also prevents any animals which try to jump the wall from jumping into the grandstands with the spectators.
For more information on rodeos and bull riding, click here
FEEDBACK MAP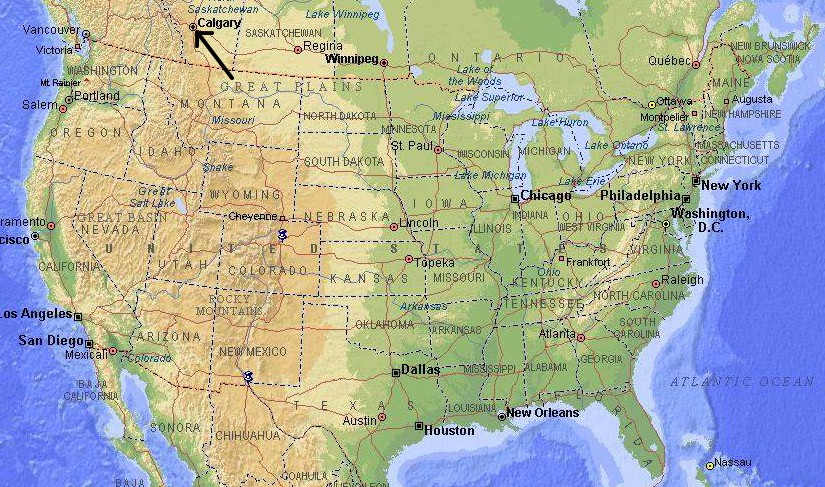 Many thanks to Ken Dye for the photograph provided.